Start a RISE UP! chapter
Interested in having RISE UP! at your child's school?  Simply follow these steps to get started.
PRAY
PRAY! Pray for God to open doors and prepare the hearts of the children, parents, and school administration.  Pray for God to call leaders/volunteers to help launch RISE UP! at your school in His perfect timing, if it is His will.
APPLY
Submit your contact information using the form below and a member of RISE UP! Leadership will follow up with you.
MEET WITH US
Meet with RISE UP! Leadership to learn more about RISE UP!, view samples of RISE UP! curriculum, and arrange for a time to attend a RISE UP! meeting at a local school.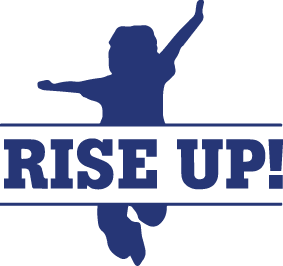 The RISE UP! Leadership Team has seen the way God uses RISE UP! to bless students, families, and communities.  Because we are invested in the success of your school's RISE UP! chapter, we will pray for you and partner with you to ensure a smooth launch for your RISE UP! chapter.
If you are led to start RISE UP! at your child's school, you will experience an amazing journey and personally experience what God can do with one small step of faith.  We look forward to hearing from you!