What is Boots & Bandanas?
On March 6th 2020, RISE UP! will hold our 4th annual Boots & Bandanas Fundraising Dinner Event.  This page will help to answer questions you may have about the event!  If you don't find the answer here, please email us at info@riseup4christ.com!
We think this video will help you get the feel for what Boots & Bandanas is all about!  Want to know what to wear or what's for dinner?  Will there be games or speakers?  We know you'll want to come to be part of the fun and invest in the ministry. 
Purpose
Financial Support: Boots & Bandanas is RISE UP!'s annual fundraising event.  The event is put on by the ministry so that all chapters can attend, celebrate together, and invite new friends to learn about RISE UP! Boots & Bandanas has proven to be a great tool to engage, educate & round up invested families who help sustain RISE UP! financially year to year.  
Information: Prospective partners want to know what RISE UP! is all about. So we will explain our mission, share successes with our guests, and remind our faithful donors that their support truly matters.  It's a great event to share the ministry impacts with a spouse who doesn't attend chapter meetings.
Affirmation: We want to show off our RISE UP! kids.  We will have a chance for our guests to get to know some of the students impacted by the RISE UP! ministry and show how our volunteers & donors are changing our communities for Christ.
Table Captains
We need friendly RISE UP! table captains at each table for Boots & Bandanas.  There is NO COST to be a Table Captain!  The job is simply:
Arrive to the event 15 minutes early to greet those at your table
Represent RISE UP! at your table: answer questions, converse with table guests & have a great time
Turn in the donation envelope at the end of the event
Provide names of anyone you want to invite (instructions to follow) and rest assured, we fill any empty seats at your table!
If you would consider being a table captain, please send us an email at info@riseup4christ.com.
What to Wear?
Come dressed in casual western attire - boots, jeans, cowboy hats, flannel or come as you like!
What's for Dinner?
Enjoy yummy BBQ, sides, and desserts catered and served by Dreamland Barbecue!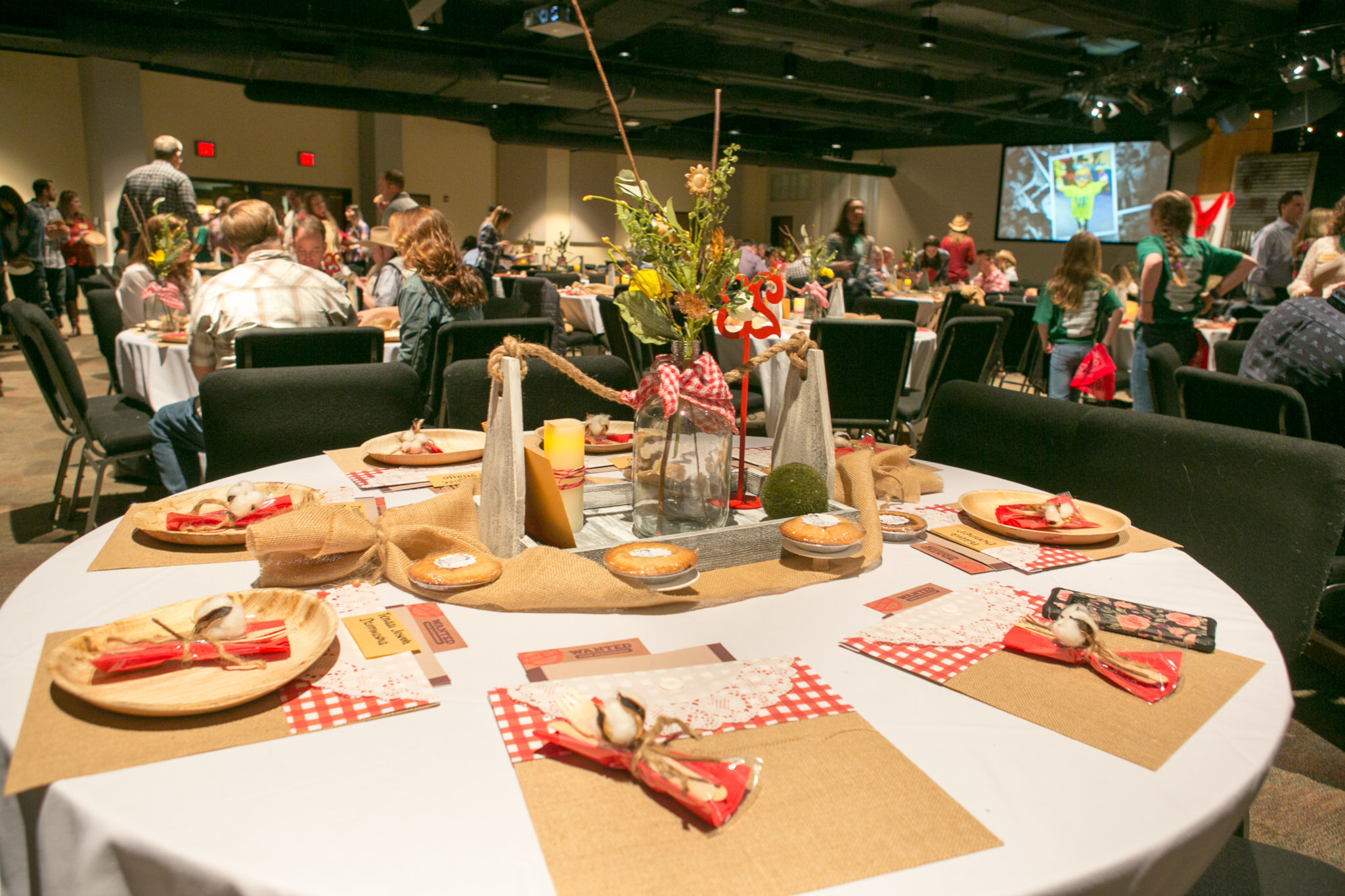 What's the Agenda?
Dinner with friends, hilarious games, testimonies & an ask to partner with us financially - all done by 9pm!